Nobukho Nqaba: impermanence and migration in performance art
Objects that remind us of something precarious, fleeting, temporary. Plastic, blankets, overalls or anonymous objects. And then the journey, the travel, with or without a destination that neither can be defined or be definitive. Because when it comes to migration, nothing is certain: no one knows when he/she will arrive or how long he/she will stay.
The art of Nobukho Nqaba tells us stories, both visionary and real, about what is transient, destined to end. Nobukho was born in Butterworth, a small rural city in South Africa's  Eastern Cape. When she was six, she had to migrate within South Africa due to family issues. She was born in 1992, when the long series of negotiations that would end apartheid was in the final process. On 27 April 1994 general elections were held and Nelson Mandela was elected President.
Growing up, Nobukho came to know the meaning of migration, a sense of otherness, of nostalgia for a place or a person (the father, in her case). For these reasons, her art revolves around a person, a human being, herself. In her performances she touches or hugs those objects, she lets them surround her, as if in that way she could freeze a constant sense of impermanence.
Her works – shown in Paris, New York and several South African galleries – often feature the plastic bags that can be seen everywhere in Africa and are so familiar to travellers (not only the African ones), especially those who are forced to travel out of necessity. These bags are known as "Ghana must go home" or Chinese bags as, among many other things, are made in China. In the Xhosa language they are called Unomgcana meaning "the one with lines" or Umaskhenkethe "the traveller".
Nobukho has been awarded several prizes, as mentioned by Zeitz Mocaa, a contemporary art museum in Cape Town where she often exhibited.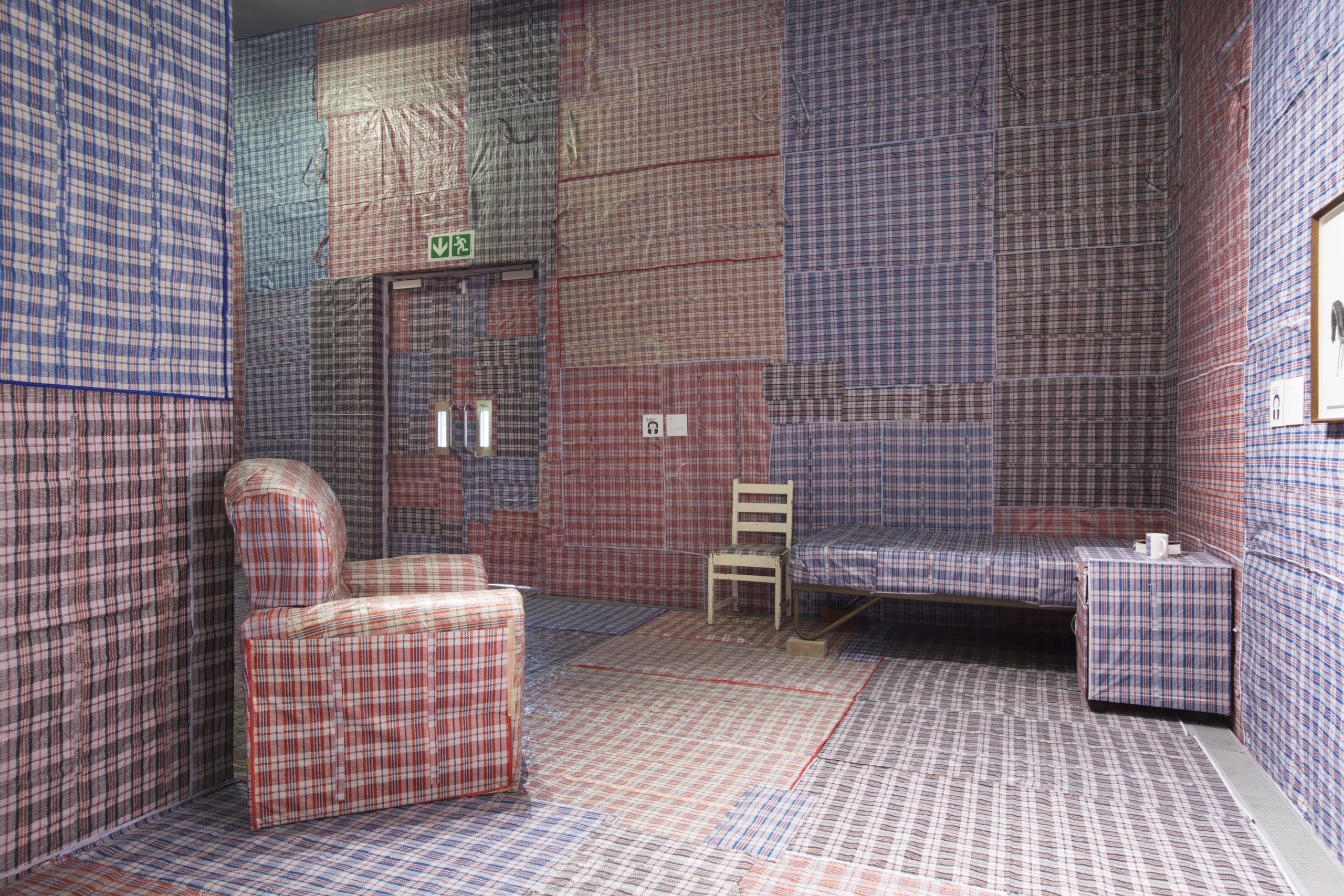 When did you get into art and what feelings urged you to take the first steps?
I studied Fine Arts at the University of Cape Town (Michaelis School of Fine Art). I majored in Photography and I chose Performance Art as one of the main subjects of the third year. I wanted to study something that would equip me to address socially relevant issues, and I guess that's what drew me to the arts.
In your performances you are the subject while plastic bags or blankets or other things you wear, are the objects. Or is it the opposite? Or do subject and objects come together to form one element?
It's very tricky to talk about objects and subjects as distinct elements. Objects have their own urgency, meaning and symbolism, that become more prevalent with the presence of the subject (my body). I merge the two to create a narrative and a dialogue. I use both the self and the object as means of communication; I guess one reinforces – rather than overwhelms – the other.
As a woman artist have you experienced exclusion, some kind of resistance or discrimination?
I have not received blatant exclusion as a woman in the arts, although I do think that male artists are given more opportunities, they also seem to get more space in art galleries.
Loss, sense of identity, loneliness: these emotions in some way embody your art. What do you feel when you create? 
Creation stems out of a sense of nuisance that often derives from seeing particular spaces and objects that remind me of something. It's like an interior journey pushing me towards the things that make me uncomfortable. It is through further investigation that I unpack what exactly causes my concern. I think that, like you said, the constant pattern in my work is that of identity. An identity forged by childhood memory and experiences lived in a working class context.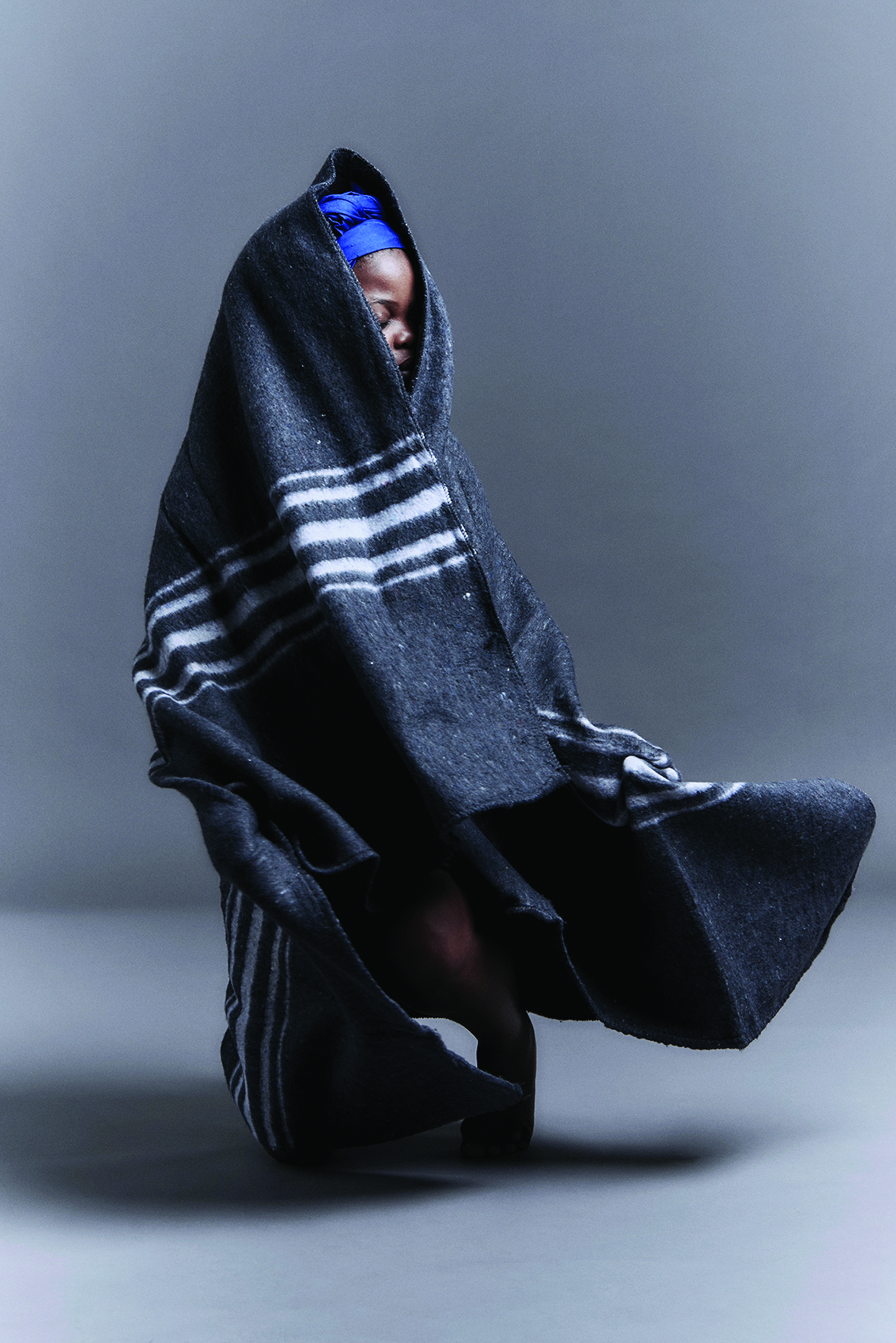 Can the act of creation reduce in you the stress caused by some kind of emotions?
Yes, it can. When I make art, in a way I am letting go of what was burdening me on an abstract emotional level. By creating, I am renegotiating my state of mind, and deconstructing feelings that are not easily put into words.
Your plastic bags, the use you do of them, is a symbol of ceaseless moving, of going here and there, from one place to another, from one country to another… could we say that your exhibitions symbolize contemporary migration?
The bags that I use are a symbol of migration and of the experience of being displaced. I guess you can say that my work also becomes what I speak about, when it travels to different places. But although my work is about contemporary migrations, it has its roots in the past. My work speaks about past experiences, but also about the lives of other people who are now experiencing some kind of alienation and displacement. My art addresses an ongoing societal issues.
Every experience of migration is probably unique in its own way. How do you see yours?
That's true. I see mine as that of a South African individual and as part of a collective experience. I look at my own movement within the country; however, the objects that I use tell the collective story of those who find themselves displaced or considered as "the other".
Could we also say that constant moving also represents a constant mental movement, an obsession, a fear maybe, a fear to settle down and think, to rest body and mind, silencing the anxiety?
Physical constant moving definitely manifests into the conscious mind as well. People often move to other spaces to look for greener pastures, however, with that movement comes fear and anxiety of how people will be treated in the spaces they move to. I would not call it an obsession, but I would call it an ability to identify a lack of something, whether materialistic or a mental peaceful space. Sometimes one has no choice but to keep moving, because they have not located what they need.
One big problem in modern African society, especially among young people, is unemployment. A situation which can provoke lack of self confidence and in some difficult circumstances even mental problems. Can you tell us more about this in your country?
Yes, unemployment is a big issue in Africa. In South Africa alone there are about 35 % of people without jobs. Being unemployed results in poverty, and a further lack of access to needed resources, that can potentially better one's life. Not being able to provide for oneself can play a major part in a lack of self confidence, and this can result in feeling insignificant and overlooked. Eventually it can put one's mental health at risk.
Can an African artist rely on his/her art to live, to feed him/herself?
The reality in my context is that very few artists have been able to rely on their work to feed themselves. For example, I work as a teacher and I love it. However, the reality behind the need to have a second job is that art has seasons. One minute you are selling your work and the next minute no one is interested in buying it. As an independent artist, I have to buy my own materials and still take care of extended family members. I would not be able to buy materials if I did not have another job. A few of my artist friends work more than one job in order to make sure that they keep afloat. It is not easy.
How did the press, the art critics, the audience welcome your art at the beginning? Has it changed now that you are quite known?
I had quite a slow start. I remember I sold a few pieces at my graduation show, but after that things were quiet for a while. I think people close to me started seeing the relevance of my work and they started noticing it. I am now quite known, however I still have to navigate the art world carefully because I think my language and my medium is still a bit confusing to some people. The objects that I use are well known in my community and a lot of people recognise them and they feel touched.
What is the most beautiful memory of your life? And the best achievement as an artist? 
A lot of good things have happened to me, and it's very difficult to state which one is paramount. However, I can say that I am very grateful for having been given the opportunity to attend University, something that my parents did not get. I can say the same about being an artist; the best achievement thus far is to be able to meet interesting people, who nurture me and make me grow as an individual. I do not measure achievement by tangible things, but I measure it by gaining valuable wisdom from fellow human beings. Wisdom that will surpass any materialistic things.
And something you'd like to forget? (If I may ask…)
Nothing. I have made many mistakes along the way, and probably hurt others in the process. But I am thankful for those experiences as well, because I was able to grow from them.
I'm curious: have you got those plastic bags in the house where you live now? If yes, which kind of purpose or function have they got?
Yes, I have them. I use them to store some of my art materials, and some of them are just stored to be used in installations.
Can you share with us your plans for the future?
It's hard for me to say because often things do not go according to plan. Look at COVID-19, we all had to change quickly and adapt to different ways of doing things. But I guess I can say, I would like to further my studies and carry on making meaningful work, but also I would like to remain open to change and adapt to new scenarios.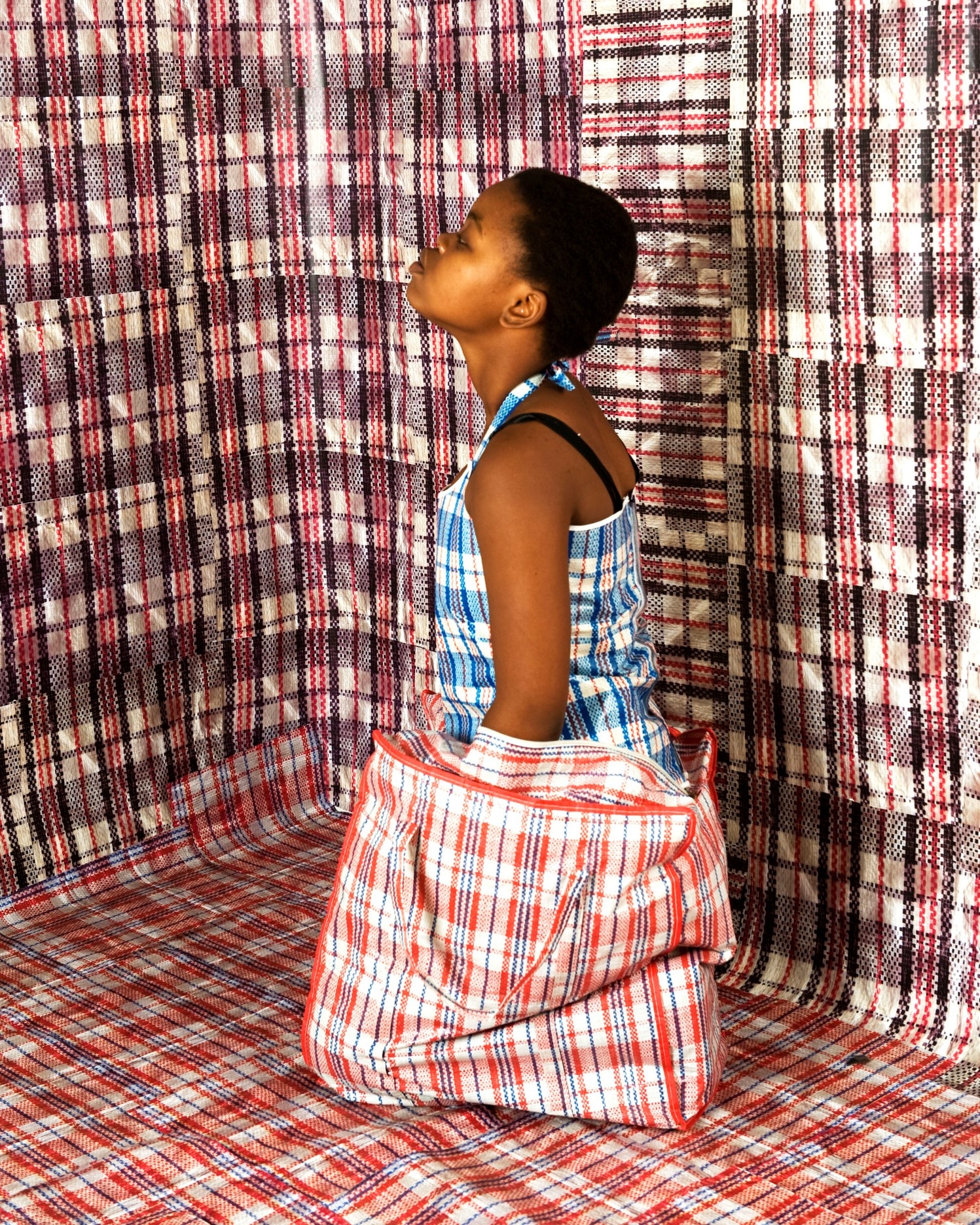 Link to the Italian version
[Translation from Italian by Gaia Resta]