"Bitter sweet" is the skin cut that suffocates the screaming soul
Cut.
Not a movie being shot
But might be my last shot
Or not
The cut
The First cut
Felt new, it was anyway
Just like the first taste of liquor
Or the first penetration
Comes with pain then pleasure
My first cut
Was a try out
I felt so much pain as I pressed the blade into my skin
Pleasure substituted the pain
As I watched my blood flow
I felt whole again
Then second, then third, fourth…
And now it's my favorite addiction
Pain became my best friend cause she knew my weak points
Pain had me laugh in burials and cry tears of pain in weddings
Pain made me embrace my solitude for I had no back for someone to have
She had me dance to the chirping birds as I washed my black tea to make it white
Pain had me crave for blood and make its odor my favorite scent
She had me cut blood ties and hold on to my tie for more blood
She had me search on a thousand ways to die when we both knew I died long ago
She took my breath away
And left me breathless
But not lifeless
Every cut was painless
Pain gave me a break that I needed to break
With my cracks well crafted pain handed me art
Through those lines I could get a piece
And with every piece down
I get to reveal the beauty in pain
And cut…
End of scene
******
Courtesy of the author
Link to the Italian translation
Mercy Bibian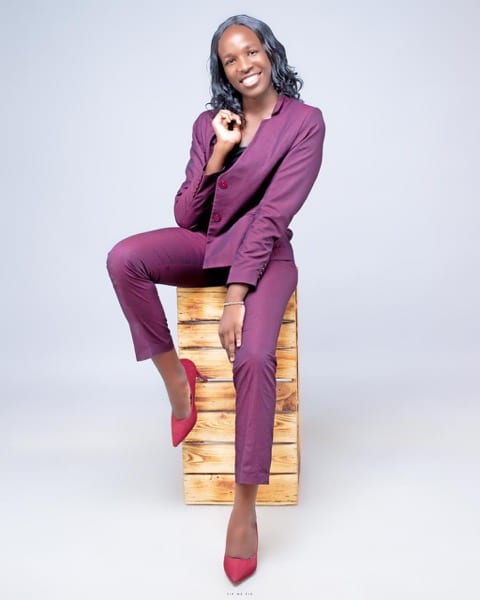 is 24 years old, born and raised in Kenya where she earned her Bachelor of Commerce in Banking and Finance. She works in that field but she also dedicates herself to choreography and poetry.
She describes herself with these words: "The hole they planted me in has now become the grave that I buried myself in".
"As a poet inspired by pain, I would say mental health is more tangible than we care to admit. It has taken a form that is addictive and is difficult to give up. And for my readers my request is immediately you find the will to live, rise up and be kind to everyone, you don't know what it took them to find the will to live". 
"I write about mental health issues because it is a conversation most of us avoid to have, we pretend like everything is okay knowing deep down that we are just scared of facing mental health issues, at times the judgements nature does not give much of freedom of expression to the depressed so maybe is the last solution, the only solace, we have."