Refugees and asylum seekers, people with mental health at risk
Refugees and asylum seekers are highly vulnerable subjects and their mental health is often at risk.  They usually suffer from Post-Traumatic Stress Disorder (PTSD) and depression, as a consequence of the hardships they had to endure: armed conflicts, loss or separation from their families, life-threatening journeys, long waiting periods.
Post-Traumatic Stress Disorder and depression seem to persist for many years.
This research article analyses numbers and figures providing a detailed study of the current situation and asserting the necessity for an immediate and continuous access to psychological support. Providing a high-quality mental health care can make a difference not only for the person concerned, but also for the host country.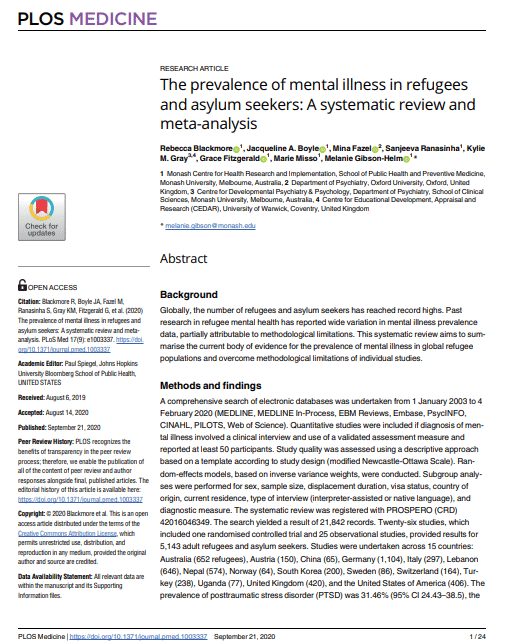 (Full text in English)