"Depression", when it loosens its grip music sounds differently
I was not informed of your departure
But I'd known instantly once you left me
Music didn't sound the same anymore
I was no longer in need of cheering
I was already there
Even when I was not in a good mood
I didn't need cheering
So cheers to us
For all the things we've accomplished together
And for almost tearing me apart with your
subtle grip
I will not grieve you
And yet I feel awkward without you
But I'm glad you're gone
And this time I sincerely hope,
That it's for good
Sincerely,
blankspace.
******
Courtesy of the author
Link to the Italian translation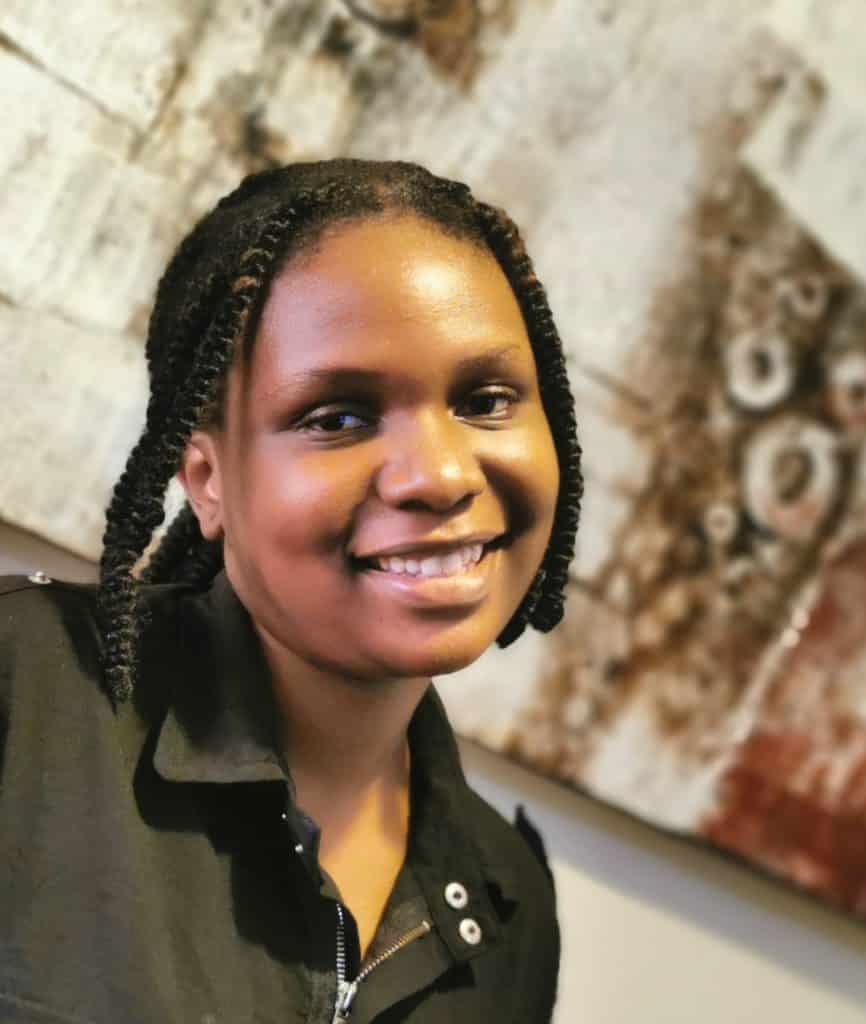 Delphina Robert is a 22 year old Tanzanian poet, screenwriter, novelist and songwriter whose work focuses mainly on sexuality, mental health, culture and the arts. She is a part of the poetry groups Waka Poets and Kingdom Poetry which are both based in Tanzania. In 2022, she won 4th place in the first ever poetry writing competition for the International Women's Poetry Group Tanzania with her composition titled 'Peace Be Still'.
"Writing makes me hungry. The more I write, the more my hunger increases with regards to contributing to the creative space."
Delphina hopes to do more with her art. As a freelance writer, her goal is to make art that impacts people's lives in a unique way – and her journey is only beginning.