Migrants' post-traumatic stress is aggravated by hotspot system
Taranto's hotspot looks just like a factory. It is located so close to Ilva (Europe's largest steel plant, involved in an environmental scandal in 2012) that the surrounding chimneys blend in with the containers in which people sleep in groups of 8. The air pollution in the area is evident: the structure is covered by a thick layer of red dust. Pozzallo's center, in southern Sicily, is a former customs house; it has the aspect of a jail nowadays, with entry-exit controls 24/7. Perhaps the most famous of all hotspots, Moria on Lesvos, has also been described as an open-air prison. 
Unlike in Italy, in Greece these mega centers for migrants are not necessarily built on the coast, with three sides facing the sea. Here, the islands themselves restrict the residents' freedom of movement, as it is forbidden to leave. Those who are arrested while trying to illegally board the ferry to Athens, defend themselves saying: "I tried to escape because I'm going crazy!"
For a long time, journalists and associations have been denouncing the most bone-chilling facets of what was supposed to be a method to "give support to frontline Member States in dealing with the very strong migratory pressure at the EU's external borders", according to the European Commission. Concretely, everyone – both from non-governmental organizations and institutions – over the years has agreed that these are rather places of exclusion and violation of human rights, clandestinity and inequality.
Distributed along the borders of Europe there are about 20 huge structures for the reception, identification and – much more on paper than actually – accommodation of asylum seekers. They host tens of thousands of people, crammed together but isolated from the local populations.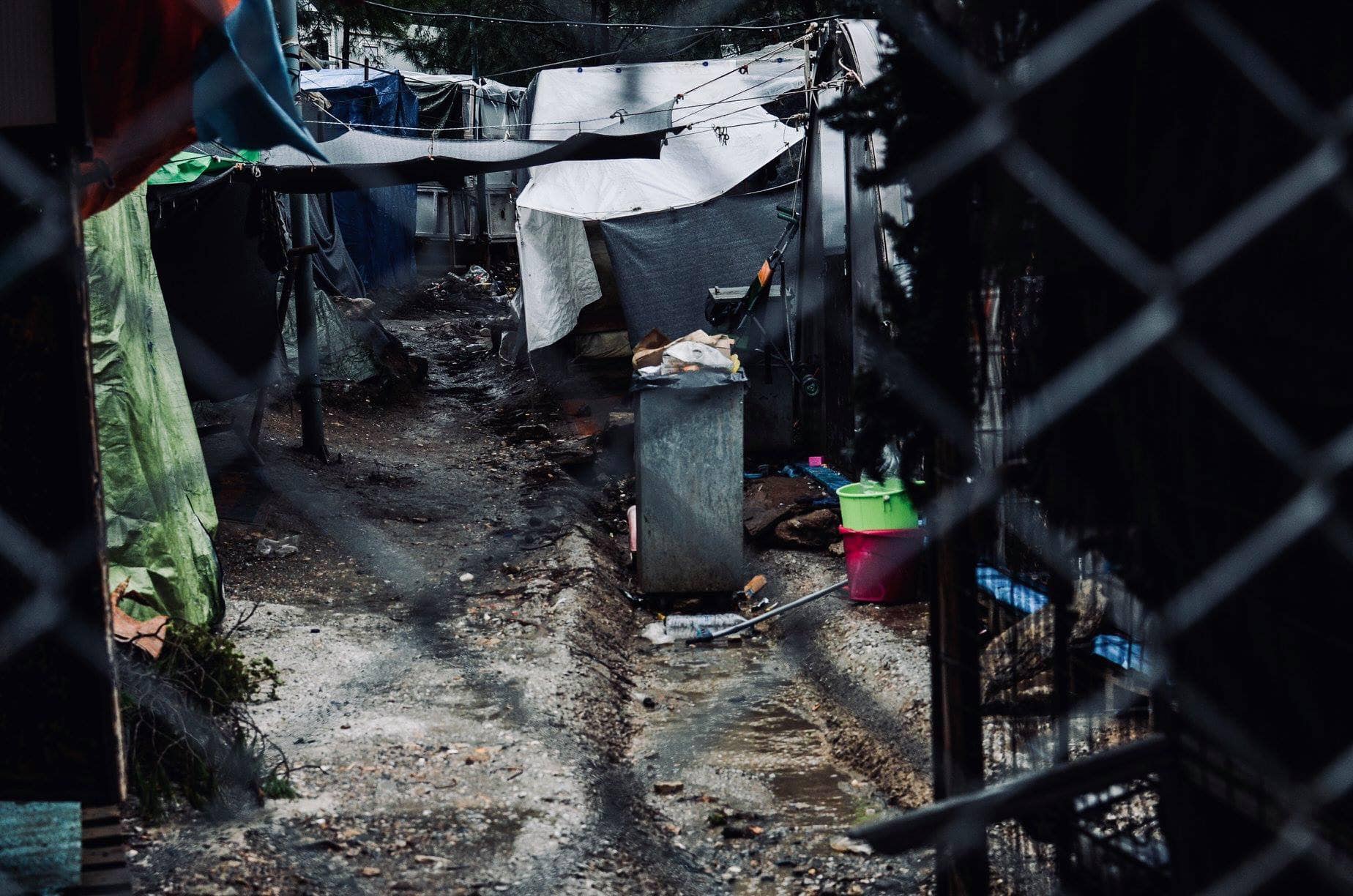 Living conditions are different from center to center, but always very bad: on several occasions, they have been judged by the European Court of Human Rights as inhumane and inflicting degrading treatment on migrants. In both countries, these reception centers have in common the overcrowding, the lack of services, the eternal length of stay, and the consequences that these factors inevitably have on the mental health of the persons who are forced to live inside them. 
The model of mega centers has been proved to have a pathogenic effect, that is – by definition – the ability to cause disease, to make one sick. This is demonstrated by a study of the association MEDU – Medici per i Diritti Umani ("Doctors for Human Rights"), published last September. In particular, the report talks about post-traumatic stress disorder (PTSD), a form of psychological distress related to dramatic experiences lived by those who suffer from it. 
The known fact is that most of the approximately 1.900.000 migrants who have arrived in Europe by crossing the Mediterranean since 2015 have experienced violence in their country of origin, or along the migratory route. As a result, many of them present mental health issues during the asylum process.
PTSD's origin lies in trauma, events that happened before and during migration; but here's the news: stressors in hosting countries – such as the stay in large reception facility that are inadequate for the purpose – can affect the disorder, worsening it. 
The study shows that those who live in a big center (taking as an example the infamous CARA of Mineo, which in the past housed over 4.000 people), rather than in small or medium-size ones (facilities with fewer than 1.000 residents), generally present more severe symptoms than those who are sheltered elsewhere and under different conditions.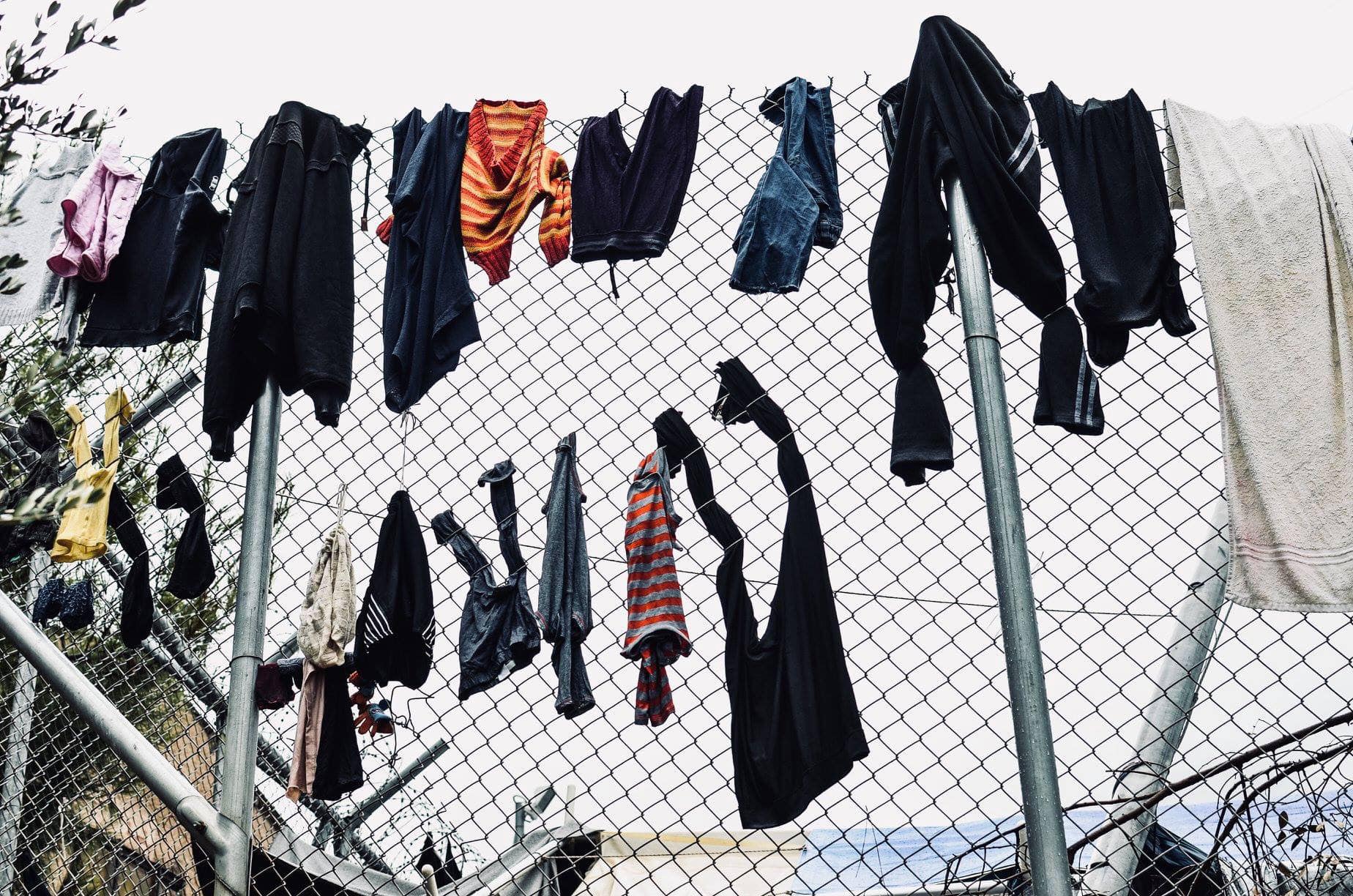 At the same time, the NGO International Rescue Committee (IRC) released Cruelty of Containment, a report based on the testimonies of 904 migrants supported by the organization's mental health programs on the islands of Lesvos, Chios and Samos. 
In the conclusions it draws, this further analysis consolidates the first one: depression, PTSD and self-harm are present in hotspots, amongst all ages and backgrounds. In particular, at least two of every five patients reported symptoms related to post-traumatic stress, and even one in every five persons declared they had already tried to commit suicide. Since the beginning of the pandemic, these pathologies would manifest in an aggravated form, fueled by an increased abandonment feeling and fear, because maintaining social distancing in the camps is impossible. 
In Italy, the MEDU report has led to an appeal signed by 18 associations against the so-called "hotspot approach", addressed to European governments and MEPs. They are called to review the model of reception because the present one, applied in large centers like Mineo or Moria (where until the beginning of 2020 there were 20.000 residents in a space designed for less than 3.000), has many negative aspects. 
From alienation to promiscuity, to the uncertainty about the possibility of obtaining a residence permit, these facilities represent an obstacle to migrants' paths of integration. Plus, mega centers have heavy costs – sanitary, social and economic, as well as human ones, the promoters of the initiative denounce.
Several professionals, representatives of some of the leading institutions who have joined the appeal, have provided their statements to One Global Voice. While there are plans to open 6 new hotspots in the Canary Islands, this is an appropriate time to ask ourselves: what have we learned from the mega centers, in terms of mental health? What is the NGOs' experience with them?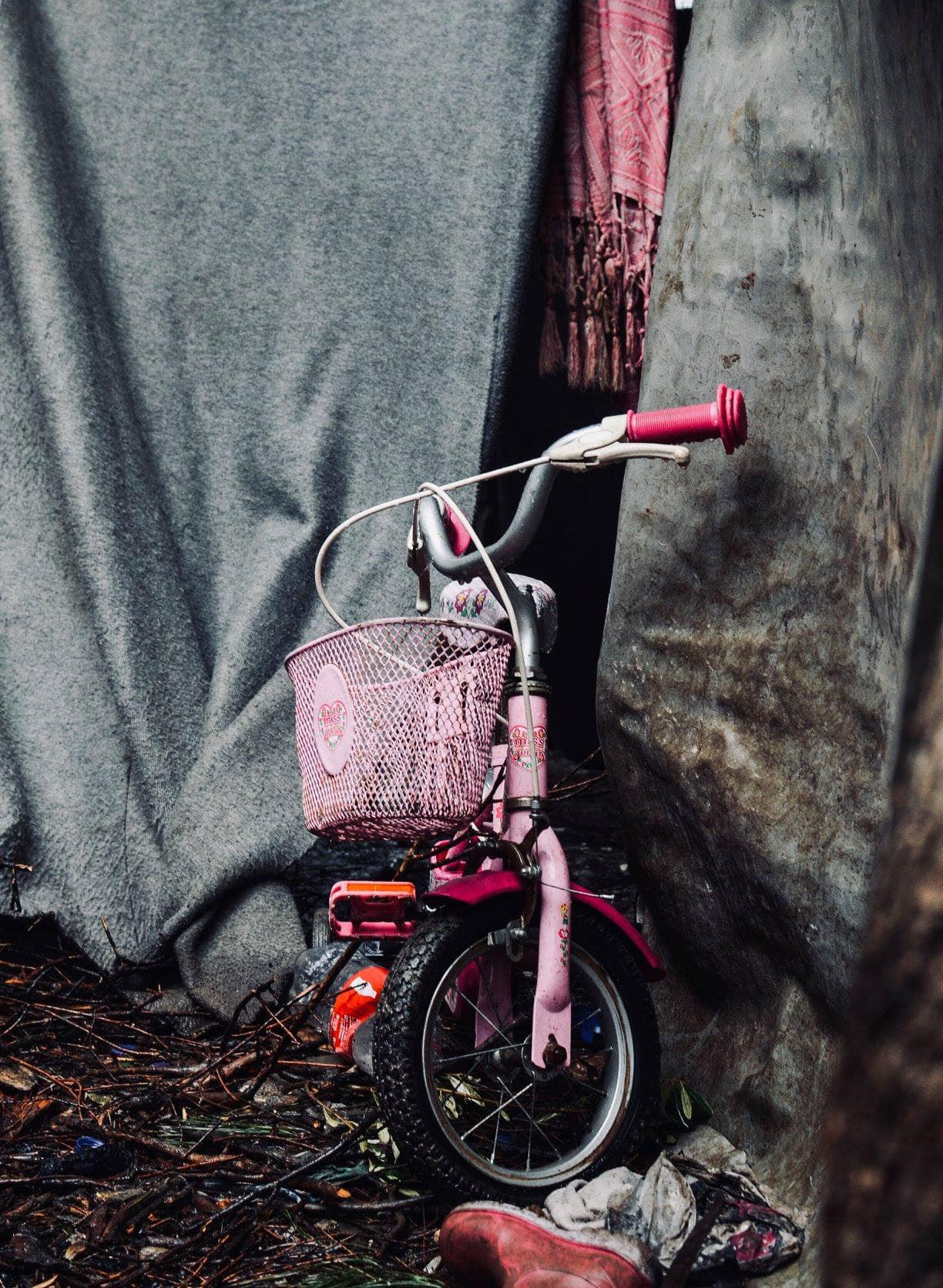 Dr. Alberto Barbieri (MEDU), the co-author of the study behind the appeal, explains what PTSD is and how it manifests itself. 
"PTSD is a psychological disorder caused by traumatic events in which one's life or physical integrity is threatened. For example, sexual assaults, torture, death threats, but also a car accident or an earthquake.
Not everyone facing abuse and aggression automatically develops PTSD. There are individual resilience tools, depending on each case. But, if the events suffered are perceived as overwhelming, then PTSD shows up through symptoms that can deeply affect various aspects of people's lives. 
Symptoms are classically divided into four groups:
Intrusive: nightmares and memories about the traumatic event, or flashbacks; the person re-experiences the event, sometimes as if it were happening here and now.
Avoidance, both physical and psychological: if you have been incarcerated you may be afraid or want to stay as far away as possible from people with guns, or who wear a uniform, or even just who speak the language of the torturers (e.g. Arabic, for those who have been in Libya).
Negative alterations in thoughts and emotions: the person is a victim of events, but blames his or herself for what happened; they make negative thoughts towards themselves ("I'm worthless, I'm wrong"), or towards others ("I can't trust anyone, the world is dangerous"). These are permanent emotional states, with lots of negative feelings (anger, fear, shame…) and the inability to experience positive emotions like happiness, on the other hand. 
Warning: to always be on guard, to have exaggerated reactions (such as outbursts of anger) when faced with even trivial situations; one may for example start drinking and engage in risky behaviors.
Interpersonal trauma (meaning when it is others who hurt you, as in the case of torture) has worse effects than other events. When a person has experienced prolonged interpersonal trauma over time or multiple traumatic events, this is referred to as complex trauma. It can result in a particularly severe form of PTSD, which we call complex PTSD.
Think of those who are victims of persecution in their country of origin, then in the course of their migratory journey (for example, crossing the Sahara desert), then they are tortured in detention centers in Libya and finally, they cross the Mediterranean sea on an inflatable boat, risking shipwreck. In these cases of complex PTSD, practically one lives in hell, often accompanied by depression. In this situation, integration in the new country becomes very difficult."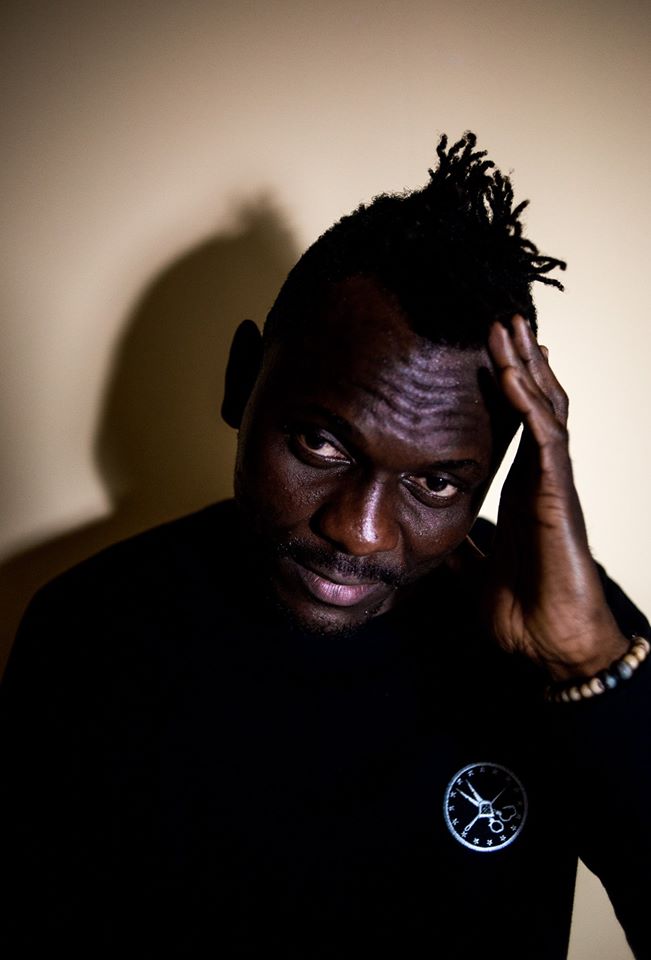 Fabrizio Coresi is an anthropologist by training, specialized in ethnopsychiatry. Since 2005, he has been working in the nonprofit sector, mainly with migrants seeking asylum; he is currently Programme Expert on Migration at ActionAid Italy.
"I confirm, also through my work experience, what stated by MEDU's report. In mega centers, the absence of specific attention has a traumatizing effect: there are basic services such as cultural mediation that are concretely guaranteed for a few minutes a day – when they are there.
Change doesn't create issues for foreign people, but the way and time in which they are asked to change. The few things that migrants obtain are acquired by activating their victims' identity: only a docile and silent individual, however disoriented, is therefore acceptable, and in this context foreign people unfortunately learn […] the role that they will be given in our society and the conditions for guaranteeing themselves access to rights. 
Individuals will come out of these mega centers incapable of influencing their own lives (or perceiving themselves as such), to the point of creating a pathetic self-image sometimes resulting in real distress – including psychical discomfort, concerning the person's relations with their new world.
Thus, mega centers also become a reservoir for tomorrow's to-be-exploited labor force, a factory of functional precariousness. I don't think there is an intentional design behind it. But obviously, in practice, fragile, unaware or right-less people are useful to the productive system. And if all this is true, we must reflect on the fact that the traumatic experience often associated with migration can be the result of a journey, but also of the so-called reception (or rather the business at the expense of real reception), which sometimes is real torture."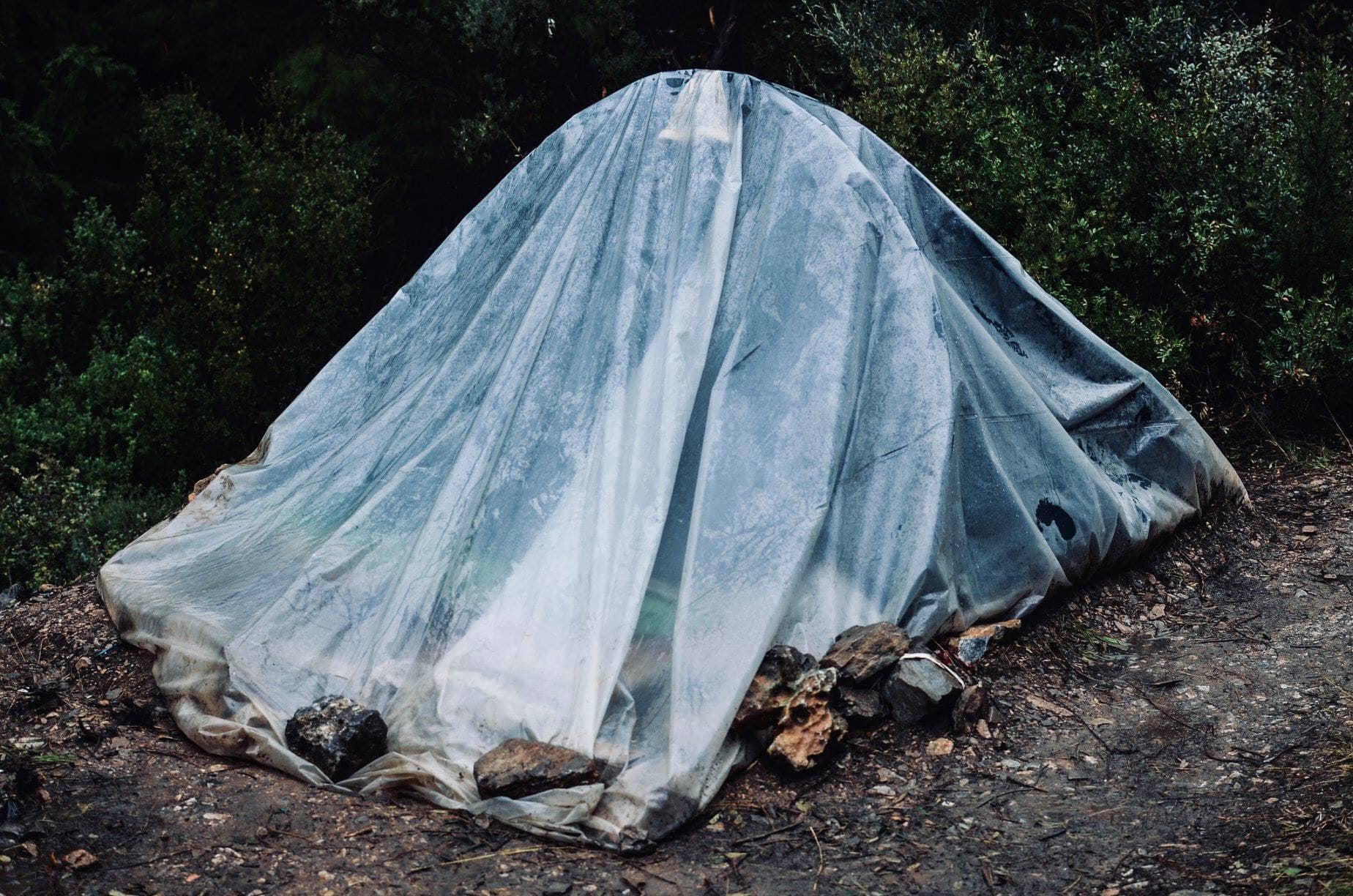 Loredana Leo is a lawyer of the Associazione per gli Studi Giuridici sull'Immigrazione (Association for Juridical Studies for Immigration, ASGI) and coordinator of the In Limine project, which consists in monitoring and strategic litigation actions against border policies, from a legal perspective; the project combines these activities with advocacy and legal protection of those affected by the same policies. 
"The appeal – of which ASGI is one of the promoters – originates from the observation that the new pact on migration does not overcome the hotspot approach but emphasizes it, strengthening some practices codified in border countries, such as Italy. The pact is likely to reinforce the mega centers' approach, procedure-wise. 
This appeal puts emphasis on the mental health of migrants because it aims to highlight that the hotspot procedure does not leave room to reveal vulnerabilities. Time periods are excessively short for procedures but too long for the detention of foreign nationals – who oftentimes are locked up in the centers. Detention in hotspots is a containment de facto, therefore it is not subject to any judicial review. 
Therefore, two aspects have to be considered: the difficulties in the identification of vulnerabilities and the worsening of pre-existing traumas and fragilities, with a degenerative effect. 
When I speak about difficulties in identifying vulnerabilities, I am referring for instance to victims of trafficking, who are often placed in promiscuous situations in mega centers. It is difficult to identify a victim of trafficking in these conditions because it is not an obvious vulnerability, as a single-parent family could be."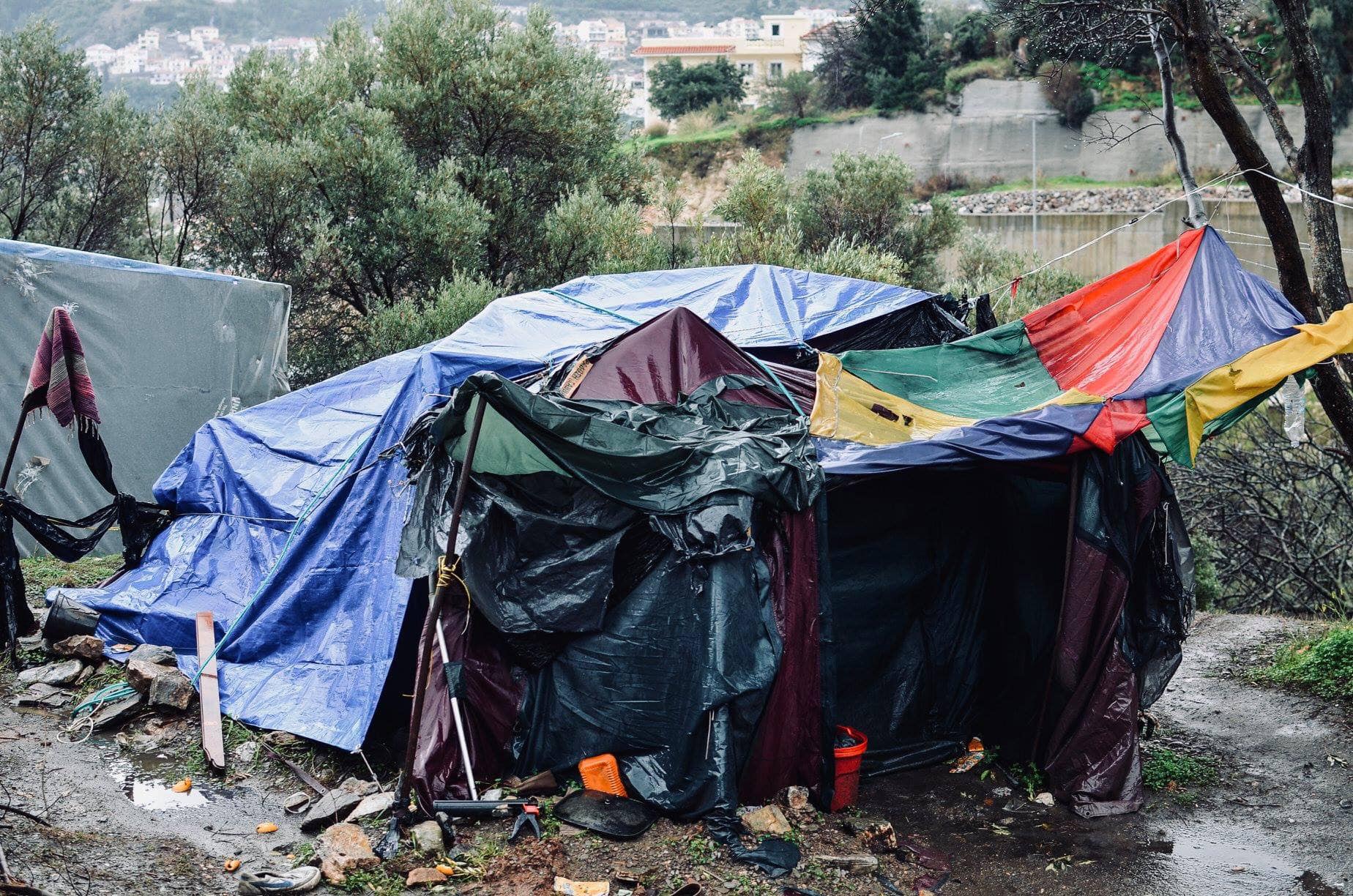 Ester Russo reports her experience on the topic as a psychotherapist for Doctors Without Borders (MSF) in Italy.
"The dispersion of subjectivities, the fact of not being seen, the alienation as an existential and chronic dimension, are all conditions that people go through inside maxi centers like those in which we have worked in recent years. These are all circumstances that strongly distance oneself from what we could define as hosting, well-being, and health.
We always put people at the core of our work. And one of the objectives we pursue, to respond to their traumas and the brutal experiences that they go through before getting to Europe, is to restore dignity, where this has been strongly undermined by violence and torture in countries of origin and transit. 
We cannot continue to remain blind to such suffering to which we must respond by restoring humanity at all levels, sometimes reducing the possibility of chronicity and retraumatization."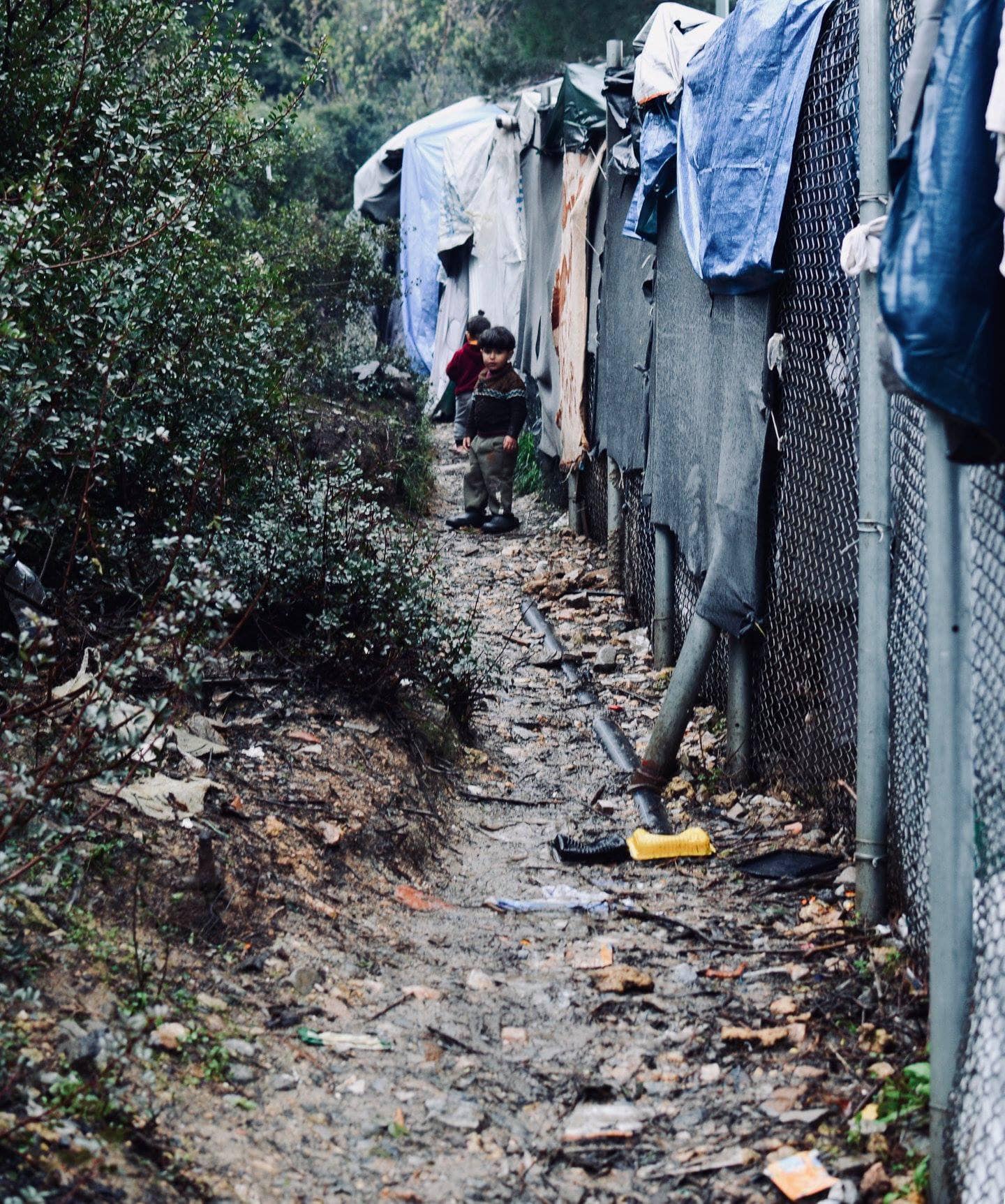 Giulia Gori is part of the Federazione Chiese Evangeliche in Italia (Federation of Evangelical Churches in Italy, FCEI), which has developed a proposal for a "real" reception. Through the project Mediterranean Hope, the Federation implements humanitarian corridors for the resettlement in Italy of refugees departing from Lebanon, mainly victims of the Syrian conflict. The beneficiaries of the corridors are people in vulnerable conditions. Once in Italy, they apply for asylum and are mostly placed in widespread reception facilities (i.e. in apartments), where they are supported through various services provided for the duration of their procedure.
"People with trauma arrive through the humanitarian corridors. Some were detained and suffered torture, but the requirement to take part in the corridors is a vulnerability in the broadest sense: a family unit with minors, a single woman, major health problems [not necessarily related to mental health, ed].
We are trying to enrich the pre-departure psychological counseling [in collaboration with the Metanoia Stress and Trauma Prevention Center, ed]; we realized that there are psychological factors undermining the migration path that the beneficiaries are about to embrace. This is a preparatory process to becoming part of a new culture, without abandoning one's own.
We are also working on opening up corridors from Libya, which will have us facing a more dramatic reality than the one we have seen so far. We will have to set up a much broader psychological and psychiatric support system, also thanks to associations of the African diaspora in Italy that can help us provide a culturally appropriate service even after arrival. 
The hotspot approach is clearly dehumanizing and it does not work, in addition to not respecting the dignity of the human being and the migrant: there is no reception in hotspots; fingerprints are taken, basically, and then one waits for the bureaucracy to go on. I am not convinced that the only valid reception is in an apartment, but a reception that provides services, even in a medium-sized structure. The center is not necessarily a violation of human rights if it is well structured and served."
[Except where otherwise noted, all photos in the article are by Nicoletta Novara for the NGO Still I Rise, taken inside the Samos hotspot, Greece]
[Translation by Beatrice Chioccioli from her original article]