Baya Osborn, "Ocean Eyes", where there is no past, no history
Reflections, defections!
Warm and virgin as I stare with despair
Inept, inadequate as life looms unfair
I look utterly helpless
This plight, ineluctable without streaks of light
No past, no history
All vanished and dead, mundane
I cry, rendering benevolence in my eyes
My mind, gone haywire
Dark events, in it, wildly transpire
Dark face, pure evil
Am drowned with an urgency unbeknown
Dominated and taken
Like breasts, flat and empty
Imminent like immolation, unbridled sorrow
I grunt tossing my manes
Tossing out of shame and disgrace
Out of waste and press
Topped with pain and disdain
With primordial impulses, the deity feels
Me no more
Timeless and wild as a safari
As deep, music and rhythm sings
Song of horror and terror
Burning my soul, a false cuisine of choice
Terming my life null and void
Medieval, bedimmed by fate
My eyes running water of pain
Distressed, entangled by depression
My eyes, ocean eyes!
*********
[Courtesy of the author]
Link to the Italian translation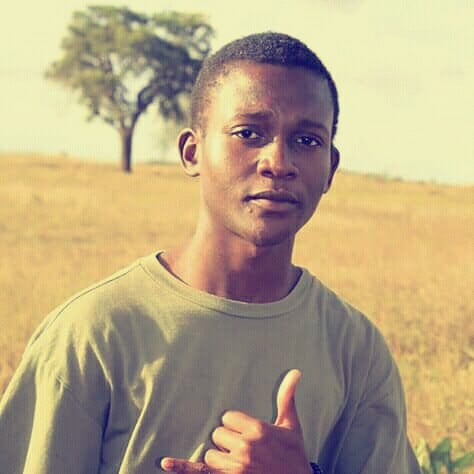 Baya Osborn is a Kenyan born poet and writer and use the pen name Bayable Word. He was born on 24th December, 2001 in Mombasa. Osborn started writing poems when he was in the first year of highschool. "Ever since, my life journey has been poetic" he told us.
We also asked how come he has written poems on mental health: "Mental illness is something that is really affecting any people. Mostly people of the young age, and it is we writers that are supposed to wake and encourage those people going through tough times through our writings that we care about them, we will speak for them and their lives will change".
He is the chief editor of POETI©ONS Magazine, a literary magazine and the executive assistant of Africa Writers Fellowship Programme.
His works have been published in The Ultimate Magazine and We Read You Write Magazine and featured in Sebuleni Stories and The Writers Pen. He has co-authored Shackles of Pain and Demon, all anthologies of poem.